Company Profile
7 Tiger Metal Works (7TMW INC) is a company that specializes in manufacturing and supplying Cast in place and Post Installed Anchor Bolt , Mild Steel Plate, Hexagonal Bolt, Mechanical Anchor (Dyna Bolt, Wedge Anchor, Hit Anchor, Grip Drop-in Anchor, Sleeve Anchor, Expansion Bolt), Chemical Anchor (Chemical Bolt, Concrete Anchor Epoxy Adhesive for Structural Anchoring) and other steel products in Philippines. We have been in the steel industry for almost 50 years, following the flow of the economy by playing its part in supplying products to its diverse clientele.

We perfected the art in fabricating different types of bolts. We offer wide range of diameter like 12mm, 16mm, 19mm, 25mm, 28mm, 30mm and many more. We can also provide material grade from ordinary to high tensile: ranging from ASTM A307, ASTM A325, AISI 4140, AISI 4142, B7, ASTM F568M G4.8, G5.8, G8.8, Stainless Steel 304, SS316 and many more. Available Coatings are Black Iron, Galvanized Iron and Hot Dipped Galvanized for all our manufactured items. These fastener bolt is used in wide range of project like housing, bridges and etc.

Our primary focus is to provide quality. Our material passed grade requirements from various industry grade standards and is verified and tested from different accredited testing Lab in Philippines.
---
Anchor Bolts & MS Plates
Anchor bolts are used to connect structural and non-structural elements to the concrete. The connection is made by an assembling of different components such as: anchor bolts (also named fasteners), steel plates , stiffners. Anchor bolts transfer different types of load: tension forces and shear forces.A connection between structural elements can be represented by steel column attacched to reinforced concrete foundation. Whereas, a common case of non-structural element attached to a structural one is represented by the connection between a facade system and a reinforced concrete wall.

---
Types of Anchor Bolts
---
Type1: L Shape or 90 Degree Bend Anchor Bolt
Type2: Stud Bolt with 2 Side Thread
Type3: Headless Bolt or Stud Bolt with 1 Side Thread
Type4: J Shape Anchor Bolt
Type5: Sagrod/Threaded Rod/ Full Thread Bolt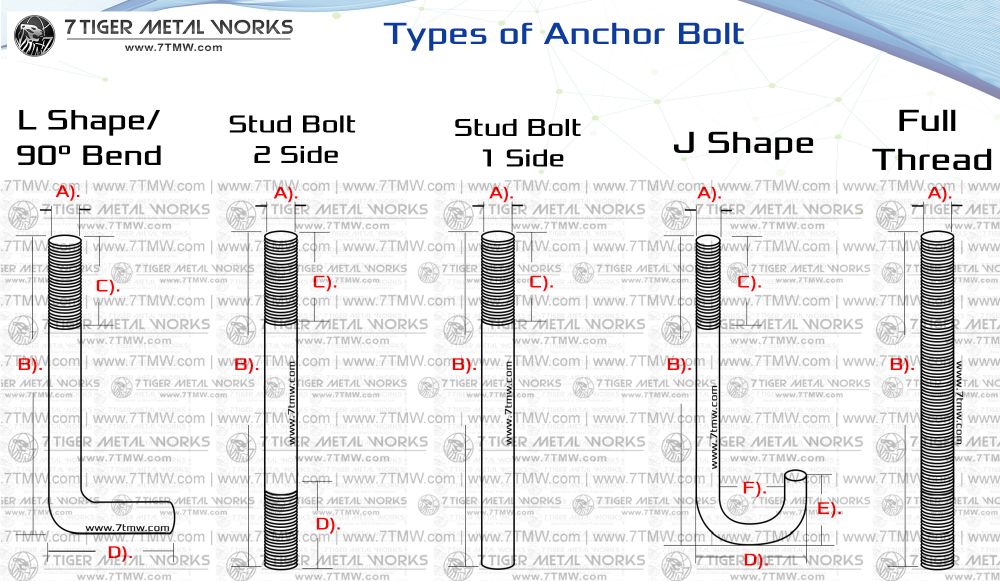 ---
Happy Customers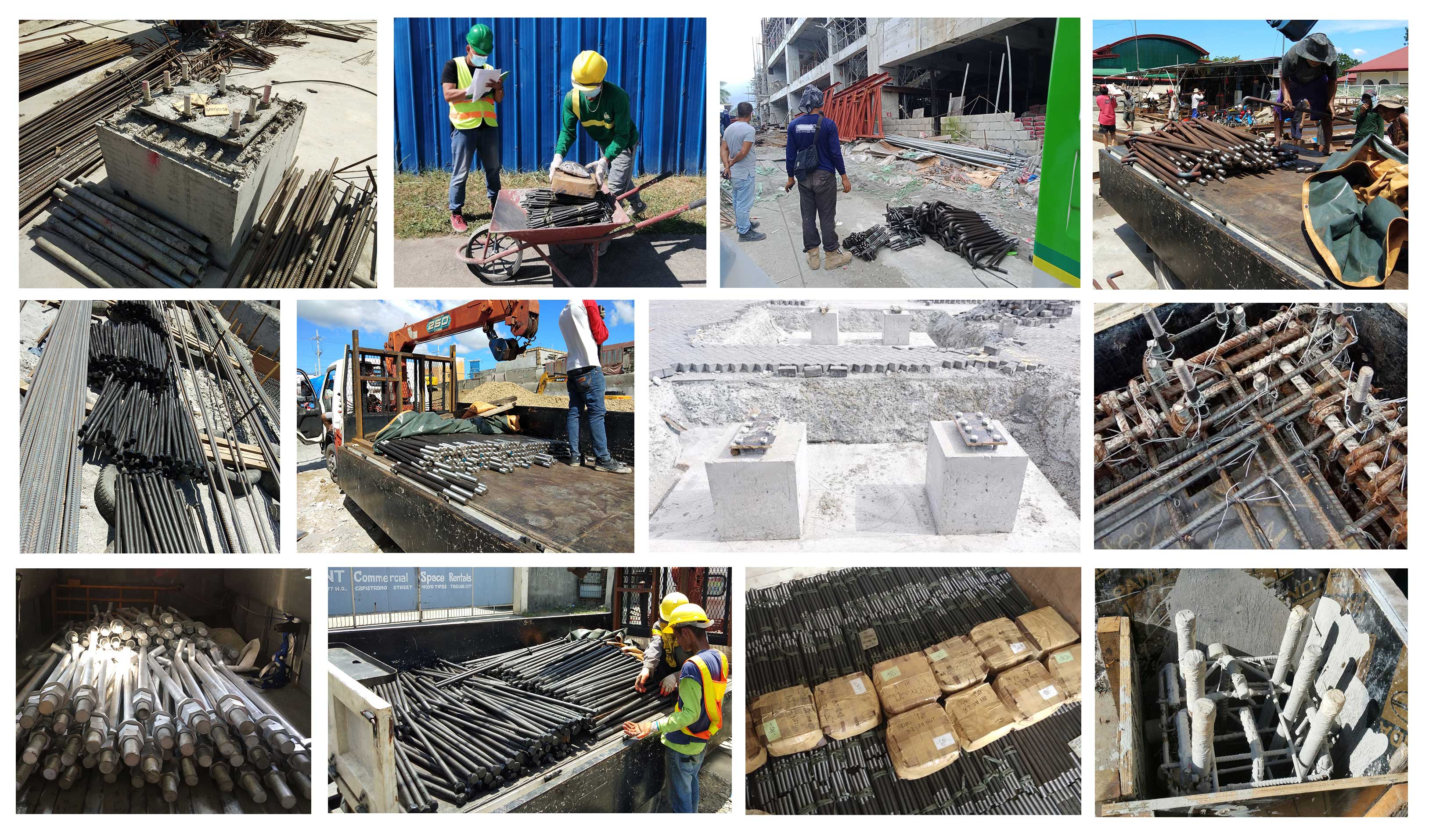 ---
Special Fabricated Items